Commentaries
The Pandemic: Stigma Challenge for 'Corona' Management in India
April 13, 2020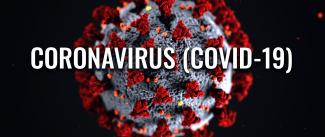 In the midst of a national lockdown and steady rise in a number of cases diagnosed with Coronavirus infection, Central and State governments have issued a number of guidelines and advisories to better manage the ongoing COVID-19 induced disaster. A key challenge confronting society is how to deal with the increasing social stigma being attached to the disease. A number of cases are emerging from across the country, reporting social ostracization. Such instances are expected to rise further as the infection spreads from various cities to the rural country-side. For many, being diagnosed with the disease has assumed almost the proportion of a death warrant, leading to fear and anxiety and associated mental health concerns. A major contributor to such anxiety is social stigma and exclusion which add to the already existing social inequalities and fragmentation. This article focuses on factors that generally contribute to the stigmatization process and what can be done to mitigate it. Needless to say, this specific aspect requires immediate attention for its obvious importance and to augment our collective resolve to win this battle at hand.
Rising number of cases
A spate of incidents has been reported in various news media over the last month or so suggest that alongside public health intervention, medical and economic management, due significance needs to be given to social aspects of the epidemics as well. Take, for example, reports of aircraft crew who flew stranded Indian from China, Iran and other Corona affected countries facing the threat of eviction from their rented houses. There were also news of doctors, paramedics and health workers, etc. facing similar ostracization. So much so, that it led to the Union Health Minister appealing on March 24 to stop such an attitude while expressing deep anguish. Yet such incidents continue to be reported, for example, the most recent case of lady doctors being ill-treated in Delhi. Most worryingly, such behavior persists in spite of the media's best effort to create a sense of obligation and appreciation towards these frontline workers for their sense of duties and commitment. In recent days, with the rise of a number of confirmed cases, a new problem has surfaced that of how to ensure social acceptance of diagnosed Corona positive patients. The extent of the problem can be gauged from some recent incidents, for example, what was initially limited to international travelers being seen as potential virus carriers, it soon included Indians coming from outside countries and then even domestic travelers joined this suspect group. This phobia has gone beyond travel criteria, for example, a newly married woman in Odisha's Nabarangpur district badly treated for her Corona like symptoms while a man committed suicide in Ankola(Maharashtra) after diagnosed with the infection. Similar reports of family members of Corona positive cases facing social sanctions have come from Tamil Nadu and other parts of the country. It is likely that many more such instances fail to find coverage due to limited media access at this point of time, on account of prohibitory orders.  
Source of the stigma
Stigma is the process by which certain individuals and members of the society are labeled as 'not normal', and thus create boundaries. As in the case of all health-related conditions, the primary source of the stigma comes from the fear of being infected. The Coronavirus, being a new virus, much less is known about it as yet, which further complicates the case. For example, there is a continual debate over its mode of transmission, incubation period or the chances of its re-occurrence, etc. However, limited information about the disease by itself doesn't explain the social sanction or exclusion seen in practice. Stigmatization is found for other infectious diseases that have been there for a much longer period of time and are much better understood as well, for example, Leprosy, HIV/AIDS, Ebola, Epilepsy or Mental Illness, etc. Besides, these attitudes are not limited to India or developing countries and are found in equal measure in developed nations as well.
Stigmatization can occur within the community, household, workplace, social service, etc. It can also be 'perceived' or 'felt' which means the fear of being discriminated against or being aware that the diagnosis of a health condition results in social discrimination.[1] For example, the general expectation that a positive Coronavirus test result will invite severe exclusionary attitudes from neighbors and community members at large. Such an expectation in itself brings down one's own self-esteem and can be as lethal in its effect as when others are enacting an act of discrimination against the patient. This explains to an extent why many people in India are reluctant to report to the authorities about their travel history or visit or contact with Corona afflicted population. Furthermore, stigma can also be experienced within the households, particularly in the joint family set up and often it becomes more painful as compared to social discrimination by general community members.  
Mitigation measures
A number of steps can be planned and executed during the current crisis so that the confirmation of a Coronavirus infection does not lead to a situation where on one hand, there is organized ostracization by community members and on the other hand, those diagnosed have a feeling or a sense of guilt for carrying the illness. Together these two aspects feed each other to enhance the stigma effect manifold and can pose as a major barrier as the country moves beyond the emergency containment phase. Some of the measures to address this challenge include; Cognitive Behavioral Therapy that encourages patients being trained to identify and change negative beliefs and negative interpretation of their illness; formation of groups for the exchange of information and creating a sense of commonality; community-based rehabilitation, etc. [2] Integration of Corona affected population can be accomplished through greater media focus on this aspect, clearer and unambiguous information about the nature of illness and identification of precautionary measures which are sufficient for the purpose of prevention of its spread and transmission. The government will have a significant role in this process, in enacting appropriate legislation and ensuring that practices related to the epidemic not only cures the patient and contains the spread but also prevent stigmatization and integrates patients and family members for the accomplishment of its own long-term goals.
Notes
[1] Brakel, W.H.V. (2006), Measuring health-related Stigma: A Literature Review. Psychology, Health, and Medicine, 11(3), pp.307-334.
[2] Henders, M. & Meij, S.V.D. (2006), The fight against stigma: An overview of stigma reduction strategies and interventions. Psychology, Health, and Medicine, 11(3), pp.353-363.