Commentaries
Ajmal Amir Kasab: Face of Mumbai Carnage Gets Death
May 15, 2010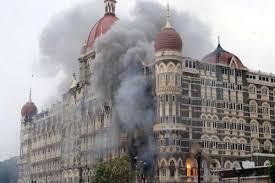 Mohammed Ajmal Amir Kasab, the lone surviving terrorist in the November 2008 Mumbai attacks has been sentenced to death by the court yesterday, May 6. Kasab was found guilty earlier this week and convicted for mindless murder and waging war against the country.
The most surprising aspect of the trial was the acquittal of the other two accused, Fahim Ansari and Sabauddin Ahmed for lack of evidence. Both of them are Indian nationals and accused of having surveyed Mumbai and drawn maps of the targets at the behest of Pakistan based Lashkar-e-Taiba.
Though the death sentence was widely expected, many in India believe that the actual execution might be delayed due to a number of legal factors. For example, Kasab can appeal in the High Court and the apex court subsequently which is obviously time-consuming. Even if he gets nothing from these courts, he still has one last chance – the Presidential pardon.
Consider the example of Afzal Guru, the prime convict on December 13, 2001, Parliament attack case, who was sentenced to death way back in 2006, and is still awaiting execution due to the archaic legal system prevalent in India. There are nearly 25 such cases awaiting Presidential approval.
To recollect the horror, Mumbai terror incidents took nearly 170 lives including the nine terrorists affiliated to the Pakistan based Lashkar-e-Taiba. Kasab was involved in the railway platform shooting on that fateful night.
Special Judge M. L. Tahaliyani who handed out the verdict said Kasab has lost the right to any humanitarian benefits.
However, the verdict serves two strategic purposes, besides pleasing the domestic clamour for capital punishment for Kasab. By giving the death penalty, India's judicial system proves that strong action can be taken against any killers, motivated, brainwashed or otherwise. Also, it aims to be a deterrent for any terrorists sitting across the border. Plausibly enough, any leniency towards Kasab would have sent a wrong signal to jihadis in Pakistan and their homegrown brethren in India.
Whether swift death or a delayed execution, the end of Kasab might not help India to get all the masterminds of Mumbai carnage who are still moving freely in Pakistan. A living Kasab can give a better bargaining option against Pakistan and for the first time ever Kasab's capture caught Pakistan on a back foot since it adopted a proxy war strategy against its eastern neighbour."
[The article was originally published in JURIST. "Convicted Mumbai terrorist better serves Indian security interests if kept alive", JURIST Commentary, MAY 10, 2010]