Commentaries
Kashmir Conundrum: Pakistan's Obsessions and India's Challenges
September 13, 2019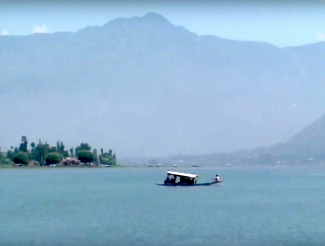 The Parliament of India has scrapped Article 370 and provisions under 35A of the Constitution which granted special status to the State of Jammu and Kashmir, along with the order stating, "It (announcement) shall come into force at once". While introducing the Jammu and Kashmir Reorganization Bill in the Parliament, Union Home Minister Amit Shah said the government has decided to bifurcate the state into two Union Territories – Jammu and Kashmir, which will have a legislature, and Ladakh, which will be without a legislature. Earlier, in the Upper House, Shah said, "Under Article 370 there is a provision that the President may by public notification declare that this Article shall cease to be operative… from such date as he may specify… Because there is President's rule, all decisions of the Assembly will be taken by the House and we can pass the order with majority." The Home Minister held Article 370 responsible for both underdevelopment and conflict in J&K. [1]
International community's responses
Except for Pakistan and China, many other countries responded to the new status of Jammu and Kashmir by declaring it as an internal administrative issue.  Some OIC (Organization of Islamic Cooperation) members had initially expressed concerns over the development. But later, those countries either remained silent or changed their statements once India communicated to them diplomatically and clarified its position on Jammu and Kashmir. Despite repeated failures to garner international communities' support over the issue, Pakistan continued its propaganda unabated against India. Earlier, addressing a special session of Pakistan-occupied Kashmir's (PoK) Legislative Assembly in Muzaffarabad on August 14, Pakistani Prime Minister Imran Khan vowed to raise Kashmir issue at every international forum. But such rhetorics have brought little success to Imran Khan since then. In fact, China, Pakistan's all-weather ally in South Asia, has softened its position on Kashmir by suggesting to resolve the dispute bilaterally. After 34 days of the scrapping of the Article 370, Chinese Foreign Minister Wang Yi, during his two days official visit to Pakistan, on September 8 reiterated his country's position on Kashmir by extending moral support to Pakistan and suggested to  "settle disputes and issues in the region through dialogue on the basis of mutual respect and equality". India, in fact, briefed Beijing in August about the legislation passed by the Indian Parliament on Jammu and Kashmir as an internal matter of India.
Other than reaching out to the friendly countries about the new status of Kashmir, India warned Pakistan against interfering in the internal matters of India and discussed the same with the P5 countries, especially about Pakistan's anti-India statements. India also observed that Pakistan's behavior and provocations have caused a delay in removing restrictions in Kashmir. Speaking to media personnel in New Delhi on September 8, National Security Advisor Ajit Doval indicated that "we would like to see all restrictions go, depending on how Pakistan behaves".
Pre-scrapping preparation
As observed by many security analysts, the decision to scrap Article 370 was not a sudden one. It was, in fact, a piecemeal process. The issue has been in the BJP's electoral manifesto for a long time. The party could not implement it earlier despite remaining in power twice before because of unfavorable domestic, regional and international situations. In fact, the preparation for scrapping Article 370 had begun more than a year back. Both BJP and its front organizational workers frequently visited the State and had monitored the situation there. 
While the party workers gave details of the ground situation in the State to the party core decision-making committee on Jammu and Kashmir to take a concrete decision on Article 370, the same was cross-checked with inputs from administrative and security agencies. Therefore, the development only appeared sudden since the entire operation remained highly secretive and also as no prior consultations were held either with the opposition parties in the center or the Jammu and Kashmir based political parties.
Objective of the action
Clarifying government position and purpose behind scrapping of the two constitutional provisions, Union Home Minister Amit Shah said that first, revoking Article 370 was necessary as it undermined the authority of the Indian Parliament. Second, he argued, "The law of the nation does not reach Jammu and Kashmir. Pakistan uses this to instigate separatism in the hearts of people there." Kashmir has been a buffer zone for Pakistan in its security formulation. It has served Pakistan well in formulating its Kashmir policy. Third, the central government can now directly monitor development related projects and it will also encourage domestic investors to invest in the tourism and services sectors. Fourth, the change in the status of Jammu and Kashmir means that a better-coordinated security force would be in place at the LoC keeping a tighter vigil on Pakistan's activities in Pakistan-occupied Kashmir, including in Gilgit-Baltistan. Fifth, with local political autonomy gone in the Kashmir Valley, Indian forces theoretically come much closer to the only significant development project, 'China Pakistan Economic Corridor', in the Pakistan-occupied Kashmir. These changes in geo-political situation in the region have made both Pakistan and China nervous. India, in fact, got huge support from the international community over this new development. Lastly, during the pre-scrapping preparation, the security agencies found that around 7000-8000 Pakistani funded Maulavis (religious preachers) in some districts have been directly aiding militancy, which has led to many disturbances in Kashmir. New Delhi wanted to exert control over them by introducing some news laws.
Challenges Ahead
Pakistan's efforts to lobby with the international community for support against India's move on J&K is looking weak even after 34 days of diplomatic maneuvers. Except for some limited support from China, all its efforts to gain support from other multilateral agencies like the P5, the UNSC, OIC, ICJ, UNHCR, among others have failed significantly. With such diplomatic failure at hand, Pakistan is once again trying to keep the international focus alive in the region by infiltrating trained jihadists into Kashmir.  During a media interaction on September 8, the NSA informed that more than 200 suspected militants are trying to cross into Kashmir from Pakistan (India Today, September 8). If such a situation continues, it would be difficult for authorities to remove the current restrictions and innocent civilians will continue to suffer further.
Another challenge would be to counter Pakistan's attempt to highlight human rights violation issues in the forthcoming UNHRC session. Given the poor track record of Pakistan's own atrocities on the minorities and weak democratic institutions notwithstanding, some EU member countries might ask India to remove restrictions in J&K as soon as possible.
As India comes under both domestic and international pressure to remove restrictions in Kashmir, Pakistan sponsored street demonstrations, stone-pelting and terrorist attacks could follow once the restrictions are removed. The region has already witnessed 41,000 casualties in the last three decades.  A new round of violence and conflict in Kashmir could escalate the ongoing tension in the region both at the diplomatic level and at the border.
NOTES
[1] "No industry can be set up in J&K because of Article 370, 35A; no benefit will accrue to valley due to Article 370, Article 35A. Tourism did not develop due to Article 370 and Article 35A. Cement costs ₹100 per bag more in Kashmir; land price in the State did not rise. ₹14,255 per capita allocated to J&K as against over ₹3,681 per capita national average."