Commentaries
NavIC: Assessing India's Own Satellite Navigation System
November 02, 2019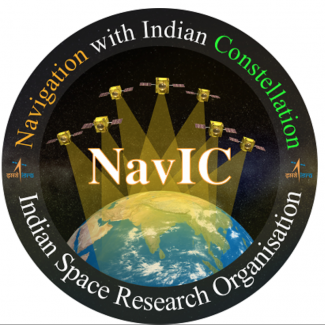 For many years, India has been trying to successfully develop its own satellite navigational system. Despite having all satellites required for this system in place, owing to the lack of user interface, it still remains unusable for the common users. However, it now finally appears that there are some possibilities that within the coming six months Indian users could have the smartphone-based facility available for using the 'made in India GPS'.
Indian Space Research Organization (ISRO) in collaboration with Qualcomm Technologies has developed and tested chipset platforms across its portfolio which can support India's regional navigation satellite system. Recently, during the Mobile Congress, which was held in New Delhi in October 2019, a demonstration chipset platform use was conducted by Qualcomm Technologies, an American multinational semiconductor and telecommunications equipment company that designs and markets wireless telecommunications products and services.
As per the press release by Qualcomm Technologies, it is providing support for designing and manufacture of commercial chipset platforms for India's Regional Navigation Satellite System (IRNSS), which is also known as Navigation with Indian Constellation (NavIC). This would offer superior location-based services to India's Industries and Technology Ecosystem. The development of the chipset would enhance the geolocation capabilities of mobile, automotive and the Internet of Things (IoT) solutions in the region.
Qualcomm Technologies' is a 30-year-old company and has expertise in location-based position technology. Their platform supports up to seven satellite constellations concurrently, including the use of all of NavIC's operating satellites for more accurate location performance, faster time-to-first-fix (TTFF) position acquisition, and improved robustness of location-based services. These enhancements will help improve the user experience for location-based applications, especially in dense urban environments where geolocation accuracy tends to degrade.
One popular misconception making rounds with regards to the rationale for India deciding to establish its independent satellite navigation system is that the need aroused since 'India was denied the GPS support by the US during the Kargil war in 1999'.  This is not true.  During various informal discussions with the aviators who had participated in this war, it has been learned that no such request was ever made. Possibly, the aircrafts participating in this conflict were not even 'GPS friendly'.   
For any global satellite navigational system, the number of satellites required is normally in the range of 24-30. Presently, there are two fully operational systems called GPS (United States) and GLONASS (Russia). China's system called Beidou is operational for the Asia-Pacific region and the European Union's system called Galileo is under making. All these four systems have a global footprint. In contrast, India's NavIC is a regional system and a very innovative project. The idea of a seven-regional navigational system is a bit unique. Normally, all satellites in navigational systems are placed in the medium earth orbit (MEO). However, ISRO has a system where the satellites are placed in two different orbit planes: 3 satellites in the geosynchronous orbit (GEO) and 4 satellites in the geostationary orbit (GSO). The GSO lies on the same plane as the equator, while the GEO satellites have a different inclination. Apart from India, only Japan has a regional system in place. However, this Quasi-Zenith Satellite System (QZSS) is only a four-satellite regional time transfer system essential for the purpose of enhancing the GPS signal in the Asia-Oceania region (operational from November 1, 2018). Japan is planning to have a system like that of India, a seven-satellite system, by 2023.
Unfortunately, owing to bad planning progress has been slow. A year has already passed since the last satellite in the NavIC constellation was launched. Still, the system is far from becoming operational. In fact, technically only three satellites are required for making any navigational system at least partially operational. The IRNSS/NavIC system offers two types of services:  An 'Open Service' without encryption and 'Restricted Service' (RS), an authorized service with encryption.
The IRNSS architecture mainly consists of:
1.       Space Segment
2.       Ground Segment
3.       User Segment
Amongst the above three segments, the problem is with the user segment. As per ISRO the user segment mainly consists of: 
Single-frequency IRNSS receiver capable of receiving the signal at L5 or S-band frequency.
A dual-frequency IRNSS receiver capable of receiving both L5 and S-band frequencies. 
A receiver compatible to IRNSS and other GNSS signals
It is difficult to comprehend how a professional organisation like ISRO never decided to work in parallel for establishing these segments. Today, the satellites are lying idle in space and turning precious investments meaningless. Every satellite in this constellation has a life period of ten years. The following table shows the approximate loss of satellite life owing to the unavailability of the user segment. 
| | | | |
| --- | --- | --- | --- |
| Name of Satellite | Date of Launch | App remaining mission life | Remarks |
| IRNSS-1A | Jul 01, 2013 | -------- | 3 Rubidium atomic clocks had stopped functioning a few years back |
| IRNSS-1B | Apr 04, 2014 | 4 years |   |
| IRNSS-1C | Oct 16, 2014 | 4 years |   |
| IRNSS-1D | Mar 28, 2015 | 5 years |   |
| IRNSS-1E | Jan 20, 2016 | 6 years |   |
| IRNSS-1F | Mar 10, 2016 | 6 years |   |
| IRNSS-1G | Apr 28, 2016 | 6 years |   |
| IRNSS-1H | Aug 31, 2017 | --------- | Mission unsuccessful |
| IRNSS-1I | Apr 12, 2018 | 8 years | Replacement for IRNSS-1A |
In fact, the Comptroller and Auditor General of India (CAG) has already cast aspersions on delays and cost overruns of this project. The system was not operational as of June 2017. The CAG report shows that by March 2017, ISRO incurred a total expenditure of INR 24.46 billion. This includes INR 12.84 billion under the programme, and an additional expenditure of INR 11.62 billion on launch vehicles and maintenance of the satellites and the ground segment. The system is not expected to be available in a user-friendly mode before April 2020. 
ISRO did encounter problems with two of the satellites which are part of this constellation. IRNSS-1A was the first satellite launched in 2013. Initially, this satellite was working normally. However, the three Rubidium atomic clocks (one primary and two back-up clocks) on-board IRNSS-1A failed, with the first failure occurring in July 2016. An extremely accurate Rubidium atomic clock is part of the navigation payload of the satellite (Now, ISRO is developing this clock indigenously and the instrument is presently under trials). ISRO planned to replace it with IRNSS-1H. But, in very rare failure on 31 August 2017, during the launch phase, the heat shield failed to open and the satellite got trapped inside. Finally, in a less than one-year time ISRO did successfully launch a replacement satellite. Such freak failures do happen and ISRO cannot be blamed for that. However, it is not understood how ISRO overlooked the need to make timely investments for developing a user segment. There are lessons to be learned from this case, not only at the level of ISRO, but also at the level of Space Commission too. Also, there is no clarity with respect to the agency that is making the user segment for the encrypted service, which would be used by the Indian Armed Forces.