Opinion / Analysis
INTERVIEW: How Vulnerable Is India to Recruitment by the Islamic State?
May 29, 2017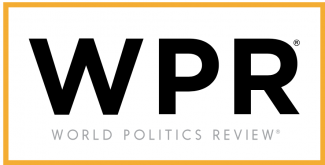 As India tries to stem the flow of citizens joining the self-proclaimed Islamic State, the state of Kerala, on the southern coast, has emerged as an area of special concern. According to government statistics, more citizens have been arrested for Islamic State ties in Kerala than in any other state. In an email interview, Animesh Roul, executive director of the New Delhi-based Society for the Study of Peace and Conflict, describes what could make Kerala—and India more generally—fertile ground for Islamic State recruiters, and how the government is trying to crack down on the problem.
WPR: How widespread is Islamic State recruitment in Kerala, what are the factors driving it, and how vulnerable is India more broadly? 
Animesh Roul: There have been a number of high-profile cases of Kerala natives running off to join the Islamic State, fueling the narrative that India's southernmost state is especially vulnerable. Subahani Haja, a native of Thodupuzha, Kerala, is suspected to have fought for the Islamic State in Mosul, Iraq, before his arrest in India in October 2016. He is suspected to have knowledge pertinent to the investigation of the November 2015 Paris attacks. Another example is Bestin Vincent, a Christian native of Pallakad, Kerala, who left the state with his wife in May 2016 to join Islamic State forces in Afghanistan. Additionally, several men from Kerala were arrested in October 2016 and accused of being part of an Islamic State-inspired group that was spreading pro-Islamic State messages on social media platforms like WhatsApp, Telegram and Facebook.
Experts say the increase in radicalization can be partly attributed to the easy availability of pro-Islamic State materials online. There are also some local religious groups in Kerala that expose Muslim youth to ultra-religious ideology. Many of these groups have patrons in Saudi Arabia and other wealthy Gulf countries. Several local schools in Kerala have also been accused of going beyond the approved religious curriculum to present a distorted view of Islam that adheres to Islamic State ideology. Vulnerable young Kerala natives taught and trained at these schools come to believe that the so-called caliphate is an ideal place to live and work.
 
It would be wrong to present this as a phenomenon that is specific to Kerala. In fact, the Islamic State has found support in several Indian states. According to data provided by the government, a total of 75 people had been arrested for Islamic State-related links by mid-March. Kerala topped the list with more than 20 arrests, but arrests also took place in Karnataka, Maharashtra, Madhya Pradesh, Uttarakhand, Uttar Pradesh and Tamil Nadu.
 
The Islamic State's India-centric propaganda partly explains its pan-Indian reach. A video issued in May 2016, for example, features the group's "India Brigade" in Syria's Homs province. Titled "The Land of India: Between Pain and Hope," the video calls on Indian Muslims to travel to Syria while also threatening to wage jihad against India for violence against Muslims in Kashmir, the 1992 demolition of the 16th-century Babri Masjid in Uttar Pradesh, and past riots in Gujarat and Muzaffarnagar. The video also depicts Indian fighters living in peace and harmony in the caliphate, singing songs and eating together at camp.
 
WPR: Has the government taken measures to curb the recruitment of Indians into Islamic extremist groups, and how effective have those been?
Animesh Roul: So far, the Indian government has not taken effective concrete steps to curb recruitment into Islamic extremist groups like the Islamic State or al-Qaida in the Indian Subcontinent. The phenomenon is fairly new, and the government seems clueless as to how to address it. However, having said this, the federal Ministry of Home Affairs in association with state-level law enforcement agencies, NGOs and educational institutions, has organized various outreach activities targeting vulnerable Muslim 
 
The authorities' strategy seems to be threefold: First, government agencies are encouraging community elders to get involved in counselling youths not to follow radical Islamic ideals and not to be enticed by the concept of the caliphate. Second, they are monitoring radical spaces—both online and physical, such as certain mosques and other Muslim associations—to be on guard against the dissemination of extremist ideology. And last but not least, they are coordinating quick-reaction efforts to prevent people from leaving to join the Islamic State. Local police departments are increasingly on the alert and have the authorization to run background checks before issuing passports.
 
WPR: What impact has this issue had on sectarian relations in India, especially under Prime Minister Narendra Modi and against the backdrop of a resurgent Hindu nationalist movement?
Animesh Roul: At least from the government's perspective, Islamic State recruitment has not proved to be especially problematic when it comes to sectarian tensions. The government still considers this type of recruitment to be a minor concern compared to ongoing tensions in Kashmir. In terms of Islamic State activities, the real threat seems to be Islamic State-influenced individuals plotting attacks inside India. For example, in March, a blast targeted a passenger train in Madhya Pradesh in an attack billed as the Islamic State's first-ever strike in India. There have also been worrying attacks on Hindu right-wingers in southern states, including Kerala. The arrest and interrogation of Islamic State sympathizers in India have reportedly revealed plots against Hindu groups.
 
Islamic State propaganda often mocks Hindus as worshippers of cows, trees, the moon and the sun, and urges Muslims not to associate with them. Pro-Hindu policies—for example, banning the slaughter of cows in Gujarat—will continue to provide fodder for Islamic State propaganda materials. However, these policies have already fueled communal tensions on their own, as Muslims have complained about vigilante groups composed of Hindu nationalists taking the law into their hands—for example, attacking people transporting cattle and attacking Muslim youth found socializing with Hindu girls. There is, however, the possibility that any severe deterioration of Hindu-Muslim relations could trigger widespread unrest that could be exploited by Islamist groups like the Islamic State to attract foot soldiers from the Muslim community into the fold. 
The Interview was published in World Politics Review (Subscription) on May 16, 2017.